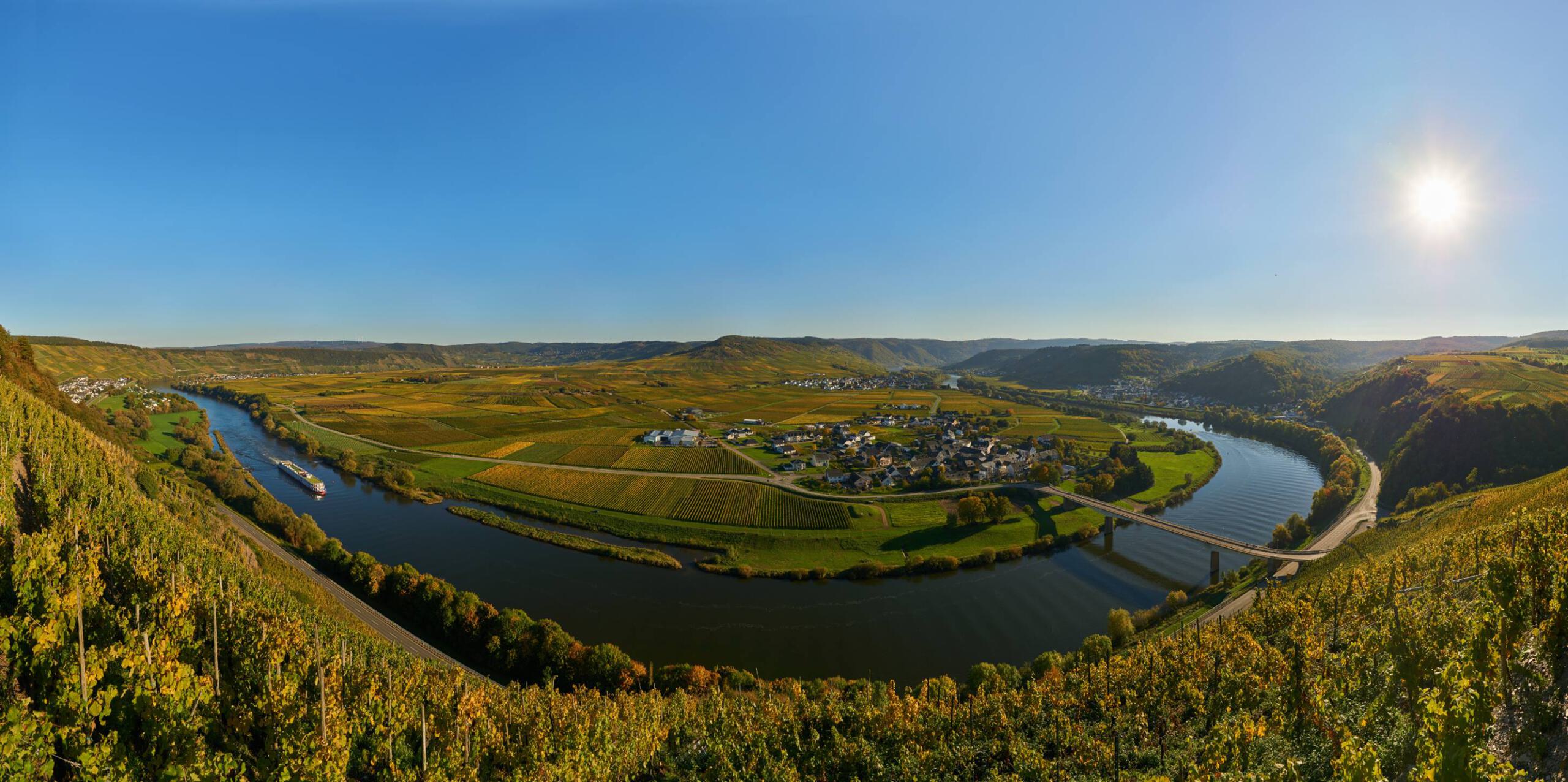 Our winery
Tradition meets modernity
For 140 years, the generations of the K-J Thul family have been living and working in the main house of the winery, which was built in 1870.

Karl-Josef Thul is responsible for the cultivation and development of the wines after successfully completing his studies in viticulture and years of interships in well-known companies in Germany and Austria. It is important to him that the authenticity of the individual terroir can be tasted in the wine.

Above all, the steep slate slopes of the "Thörnicher Ritsch" are close to his heart. Sophisticated wines with character are created here.

In addition, our winery offers overnight accommodation (guest rooms and holiday apartments) as well as a strausse with regional dishes.
Our wines
Good wine is born in the vineyard
The basis for our wines are our approximately 10 hectares of vineyards in Thörnich, Detzem and Riol.
The largest share of over 65% is taken by the noblest white grape variety, the Riesling. Pinot Blanc and Müller Thurgau also thrive.
Pinot Noir, Regent and Dornfelder provide grapes for our red wines.
We will send you a current wine list
on request
.
Guest rooms
Holidays at the Mosel
Due to our favorable, quiet location directly on the Mosel cycle path, our house is an ideal starting point for your journey of discovery of the Mosel landscape.
Therefore, we offer both guest rooms and apartments for two to four people.
Contact
Get in touch with us!